French Vietnamese, Notable Chef
http://www.momofuku.com/restaurants/ma-peche/
15 West 56th Street – Midtown West
At 35, David Chang is one of the biggest chefs in New York City these days, and rightly so. He has introduced such a cool vibe to the dining scene. Casual, amazing food inspired by the flavors of Asia. Mr Chang is Korean American, but seamlessly fuses Asian flavors in innovative ways. The Momofuku bars are so small and crowded, not to mention difficult to get into. But, Ma Peche, while we rarely go uptown, is a cavernous restaurant. It combines the concept of 3 Momofuku spots in one space. As you enter and leave, there is Milk Bar. Upstairs there is Momofuku Bar, and downstairs Ma Peche. The empire continues to grow world wide. His first restaurant was Momofuku Noodle Bar, a Japanese noodle shop. Momofuku Ssam is known for duck. Ko does a $175 prix fixe lunch which I understand to be insane. And the newest in New York in Ma Peche, which means 'Mother Peach' in French-Vietnamese.  We used to frequent Sapa, now closed, and so enjoyed their French-Vietnamese cuisine.
The Ma Peche space was formerly a rather uptight restaurant called Town.  It is no longer recognizable in any way.  The entrance is an outpost of Milk Bar, where they serve ready to go desserts.  The famous product there is cereal milk, which now also comes in soft serve form.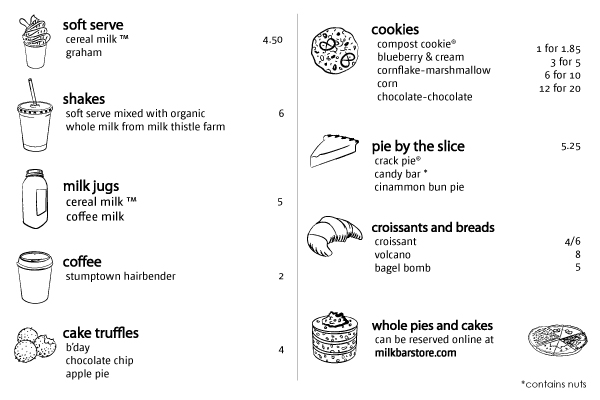 The main dining area is downstairs.  The bar area is upstairs in a balcony overlooking the dining area.  The room is covered with gigantic canvas sails in a warm yellow, creating a soft warm vibe for such a high-ceilinged space.  It makes non-flash pics look orange so I bugged people with my iPhone flash.   Rock and roll is blasting from the speakers and the only artwork on the walls is a piece by Mexican Artist Miguel Calderon who we've seen in Juxtapoz magazine.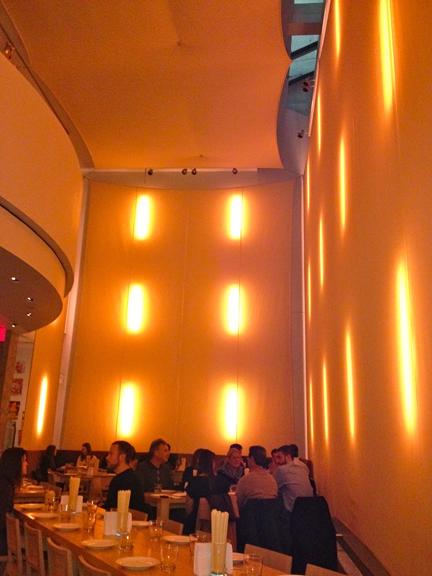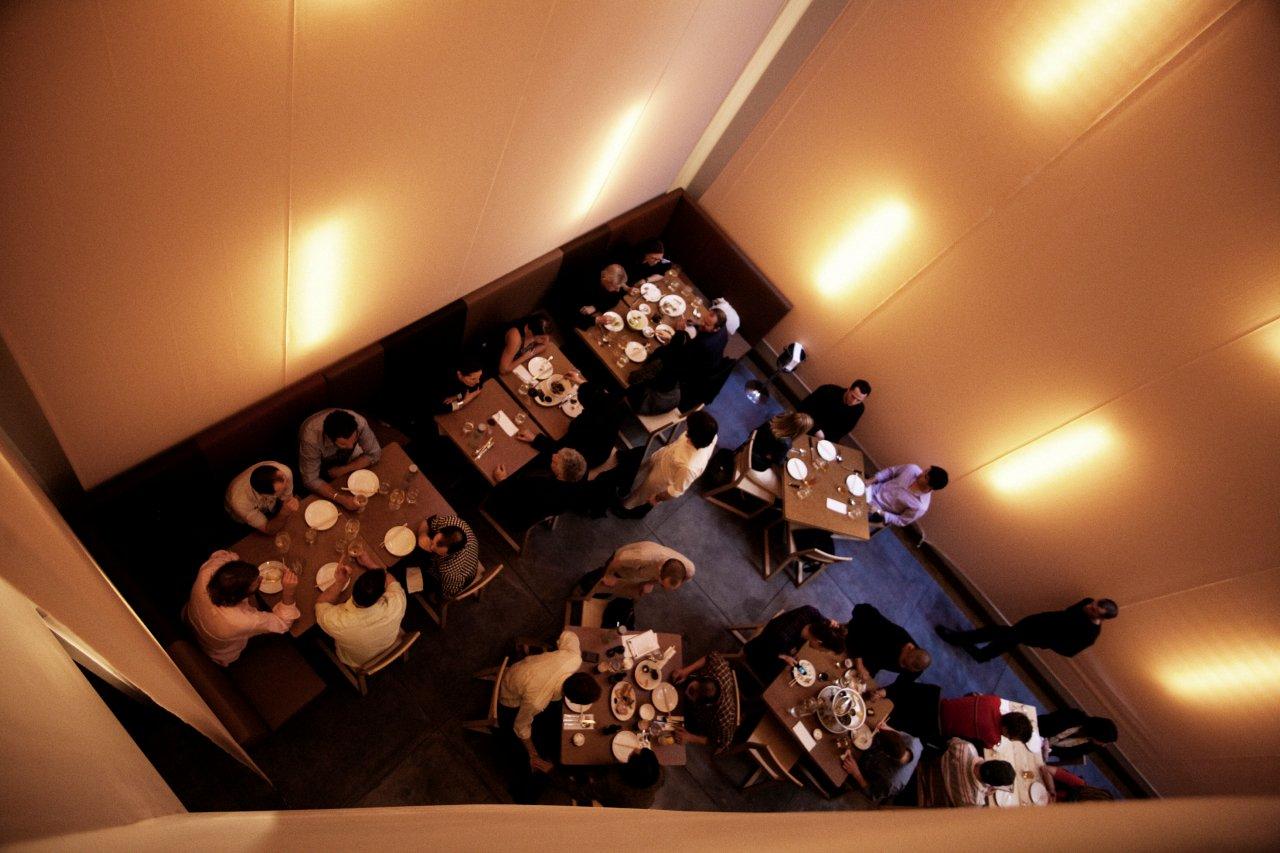 As for the food and service, both were excellent.  Our waiter had a very cool and relaxed vibe.  He commented  on our choices as being excellent…'a nice little lunch you got going'.  We took his recommendation for the daily special as well, which was a terrine salad.  Everything was complete perfection from the refreshing Moscow Mules to the Banh Mi Sandwiches.   We particularly LOVED the pork belly steamed buns.  If we had more room, we'd have had another round!
cocktails
moscow mule − tito's, ginger, lime  14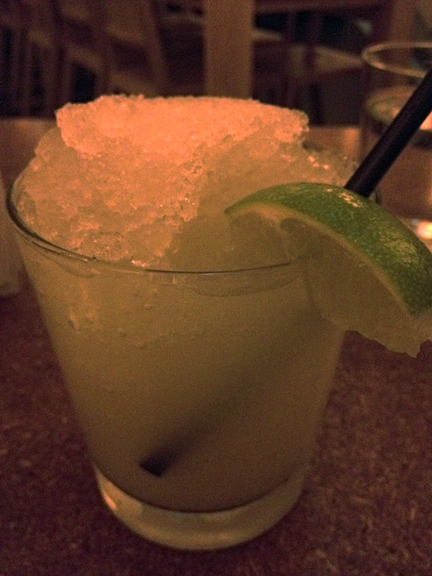 small plates
summer rolls – pork/shrimp/tofu, lettuce, hoisin, peanut  9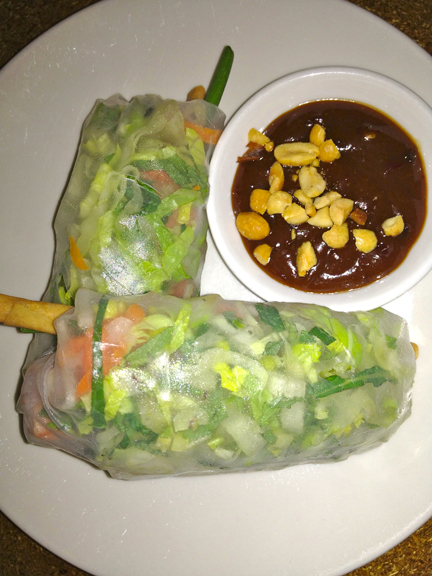 steamed pork buns – hoisin, cucumbers, scallion  10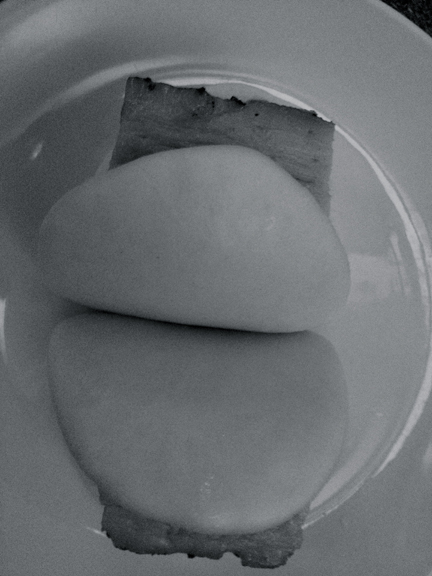 three terrine salad  12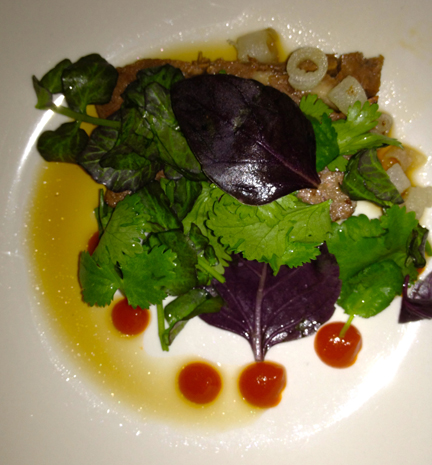 banh mi maison – three terrine sandwich, cilantro  10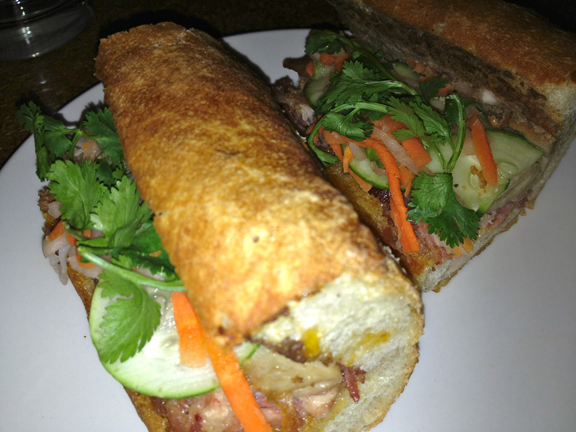 beef & pork belly hero – crab mayo, green papaya  10
We can only say that we'd love to go again for a full dinner.  This was such an outstanding lunch.  Perfect for a chilly afternoon.  More later on Ma Peche, we promise!
Update 7/20/12
I was uptown in the neighborhood and had the opportunity to stop into Ma Peche for lunch on a Friday afternoon.  I was seated at the bar upstairs, which has a bit less of the yellow light that makes it so difficult to photograph the food.  I had the Duck Ramen with miso, bok choy and Xo Sauce, which is a Chinese spicy sauce made from shrimp, scallops, garlic, chile and additional spices.  This was a truly tasty bowl of ramen.  It was pouring rain outside, so it was the perfect warm me up bowl.