Blue Ribbon Bakery Kitchen – CLOSED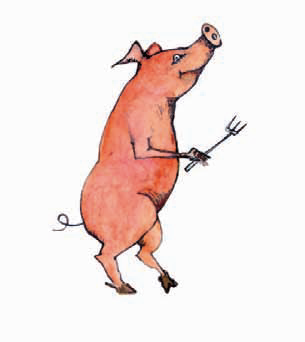 Blue Ribbon is  a rather large and growing restaurant group run by Eric & Bruce Bromberg since 1992.  The restaurant concepts within the group vary from casual dining to high end sushi.  Each space has a unique vibe, but all are warm and welcoming, particularly Blue Ribbon Bakery Kitchen.
The basement of Blue Ribbon Bakery Kitchen houses a restored 135 year old brick oven which is used to bake all the bread served at the table.  It is also available for sale at Blue Ribbon Market nearby.  There is additional dining downstairs as well as a private dining area with a view of the oven.  Guests are welcome to watch the bakers preparing the bread.
The dining area upstairs is cozy and frankly a bit tight.  If you are lucky, as we were, to get one of the booths running down the center of the restaurant you will be quite comfortable.  They seat up to four, but we scored one as a two top.  Tables line the windows and a banquette lines the interior wall.  The waiters must squeeze between the booths and either side of the restaurant.  It is not possible to pass until one party moves.  The turnaround point was behind our booth – a small space between the window and seat.  It is kind of amazing how they operate, but it really does feel cozy and its dark.
There is also a rather tiny bar near the entry which may seat 6 and a cute little window seat which we decided we'd like to score sometime.  The exposed brick and perfect restoration of this historic building creates such a warm vibe.  And the staff could not be friendlier or more courteous.
So after we settled in we decided to get a bottle of cider to share.  We were meeting friends after and wanted to keep the drinking light until later.  As usual, we wanted to taste as much as possible and share everything.  The menu is so incredibly straightforward and normal, if a bit old fashioned?  Escargot, pate, shrimp cocktail, steamed clams, salads, french onion soup, cheeses, fresh fish, lamb, steak, burgers.  There were several items we'd not had in a long time which we chose over other items like the bone barrow.  While Blue Ribbon Bakery has had it on the menu for years, we've recently been inundated with it everywhere we go.  No doubt theirs is right up there at the top with Prune.  Simple with no uni add-on I'm sure!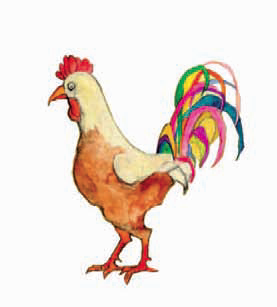 First up, steamed clams.  We love steamed clams.  And the house made bread is awesome for dipping in the broth.  We also went for the ever-classic escargot, which I loved because each little scoop in the dish held not one, but two snails.  And again that buttery garlicky goodness was killer with that bread!  The last time we had fresh sardines was in San Francisco during sardine season.  We'd had them at every meal in every conceivable preparation and missed them.  These met our expectations.  And last, we shared the grilled chicken platter.  With this one, we were just slightly disappointed.  Since fried chicken is such a craze of the moment, we've had better.  By no means was this bad or even mediocre; we've simply been over-fried-chickened like the bone marrow.  We enjoyed the biscuit and honey sauce accompanying the dish.

Steamed Clams 16.50
Escargot 17.00
Grilled Sardines 14.75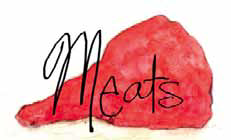 Fried Chicken with Mashed Potatoes & Collard Greens 25.95
We were quite pleased and satisfied when we left this meal and vowed to come back for their famous brunch despite our dislike of brunch in general.  When the mood strikes, this will be the spot.  We are also huge fans of Blue Ribbon Sushi and more recently Blue Ribbon Sushi Izakaya.